Manic Witch
Friday, November 04, 2005
As much as I loved that look, I had to go back to the "Moon Faeries" skin I had before. This one is loading really weirdly. I can't even get to
Queenie's
blog without a major hassle. And its a little too early for my christmas skin yet. I refuse to do that for another few weeks.
Not much is going on here in ManicLand. I am well underway making a Broncos scarf for Hubs. I would have more progress, but I keep goofing off here on my blog, and when I AM knitting, I have to stop so Midnight can play with the "Petting stick".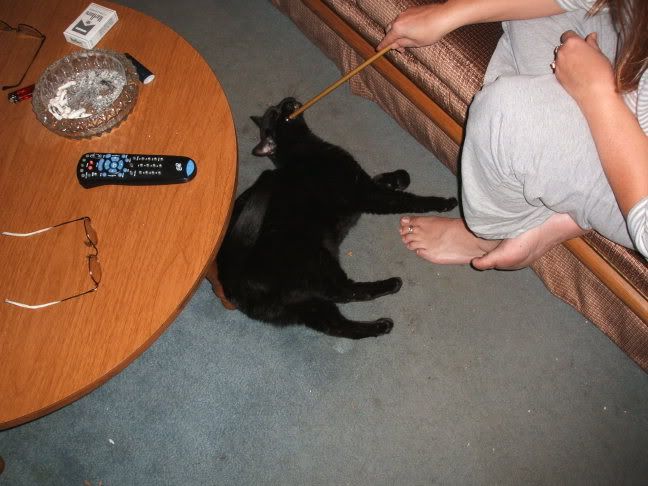 Amd for those of you who hate "Pussy Blogging".....Smokey has a message for you.....
Manic Witch wove her spell:: 11/04/2005 07:18:00 PM ::
|
---------------oOo---------------